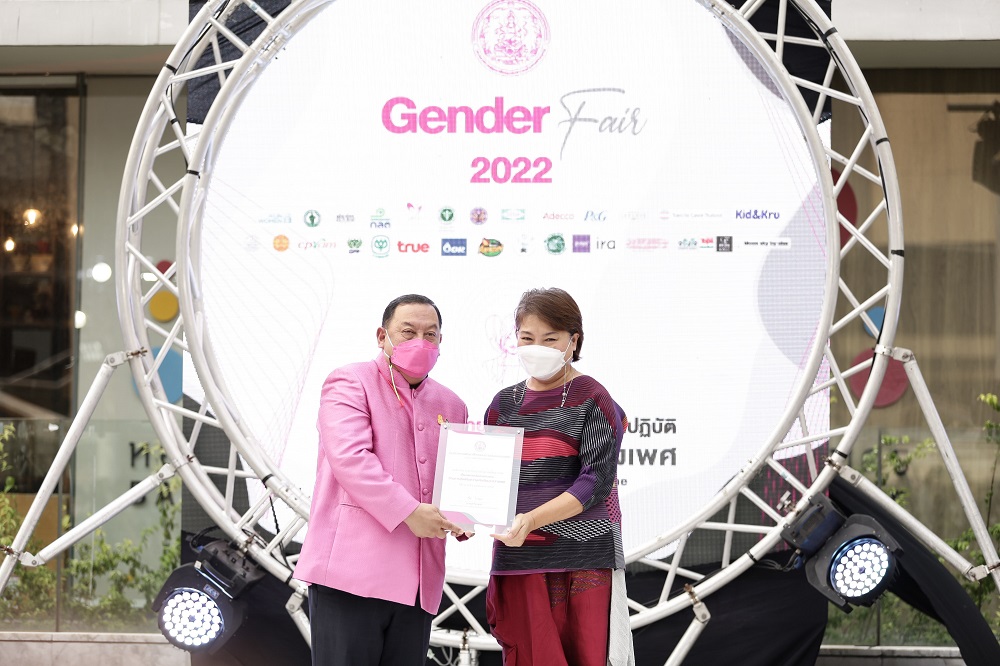 - Reinforce its position in equally delivering the unprecedented experiences to all people in society
- Support the business practice that fosters diversity and equal human resource management
Siam Piwat Company Limited, the owner and operator of global retail destinations Siam Paragon, Siam Center and Siam Discovery, and joint-venture partners of ICONSIAM and Siam Premium Outlets Bangkokhas won recognition as a role model for promoting gender equality at Gender Fair, recently held at Bangkok Art and Culture Centre. This accolade reflects the values that Siam Piwat always places importance on as Siam Piwat has always initiated various activities which encourage gender equity and inclusive environment.
Ms. Naratipe Ruttapradid, Chief Operating Officer, Siam Piwat Company Limited said, "Over the past 60 years, Siam Piwat is firmly committed to improving the capabilities and the quality of life for people in the community through the use of Thai wisdom and creativity for the benefit of all Thais, while amplifying opportunities, equality and offering supports to drive achievement for all. Through our business history, we have supported the business practice that fosters diversity and equal human resource management. This includes the embracement of Universal Design concept, placing the highest priority on the structural design across every aspect of our shopping centers for equal and convenient access for all, which amplify the company's values to respect diversity. The initiative kicked off with a campaign spearheaded by Siam Center, in collaboration with UNPD (United Nations Development Programme), to announce Siam Center as DiversCity Building, a building that embraces diversity, equality and inclusion to all genders, races or disabilities."
"Siam Piwat is also committed to promoting diversity by offering equal opportunities for all employees regardless of their gender, allowing them to freely express themselves in terms of both outfit and make-up style. For example, all employees can dress up in accordance with their current gender without any gender boundaries that hinder them from their career growth, appointment, promotion and assignment allocation. We encourage our employees to respect differences and embrace equity, which are considered the company's ethics while setting all the guideline that keep everyone in alignment," added Ms. Naratipe
As The Visionary Icon, diversity and inclusion in Thai society are values Siam Piwat group has proactively embraced. We have always treated everyone equally to create the unrivalled, approachable and friendly experiences based on the harmony of difference concept, which enables Siam Piwat to reign first place in the hearts of customers.