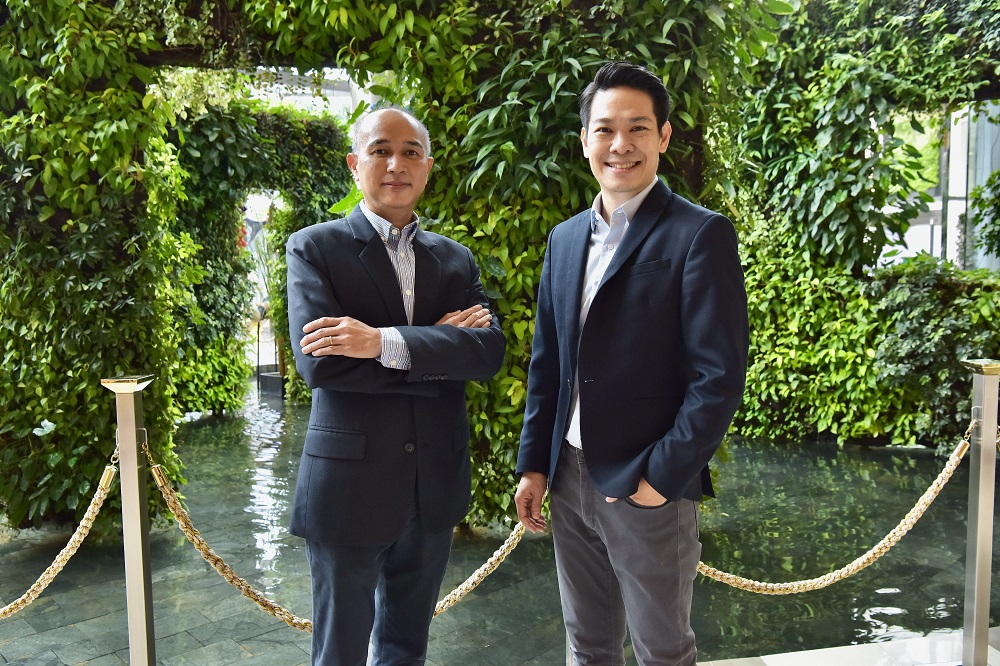 Continuously strengthening the ecosystem to bring happiness to customers. and create mutual success among business partners, Siam Piwat Company Limited, a leading real estate developer Owner and management of Siam Paragon, Siam Center, Siam Discovery, and one of the owners of ICONSIAM and Siam Premium Outlets Bangkok, has continued to provide extraordinary experiences for all customers. ONESIAM SuperApp, a luxury application that focuses on bringing Offer content for every lifestyle together with products and services that come with special promotions. It is also a CRM platform in the digital world for collecting VIZ Coin for purchases instead of cash, both in OneSiam group. Recently ONESIAM, join hands with White Glove Service in the WRS GROUP to deliver a superior experience and special privileges for VIZ members to use the White Glove Global Limousine service, the excellence in limo service for both domestic and international and White Glove Luxury Delivery specializing in the delivery of valuable items.
White Glove Service collaborated with ONESIAM to launch the "Rewards I Love, Redeem Happiness Every Day" campaign where VIZ members use only 20 points to receive a 50% discount on White Glove Global Limousine worth 550 baht from the price of 1,100 baht for a one-way transfer to Suvarnabhumi Airport or Don Mueang by a business sedan or equivalent. Or get a 50% discount on White Glove Luxury Delivery, valued at 450 baht from 900 baht in Bangkok, Samut Prakan, Pathum Thani and Nonthaburi areas. Redemption from today - 31 October 2022 and can be used until 31 December 2022 by reserving by informing voucher code at White Glove Service Reservation Tel: 02 114 1946 or Line @whitegloveservice
In addition, there is also VIZ Privilege - White Glove Service, a privilege only for VIZ members when using the service via White Glove Global Limousine and White Glove Luxury Delivery, receive a 15% discount for VIZ Black members and a 10% discount for VIZ Titanium and White members.
Panthep Nilasinthop, Chief Customer Officer of Siam Piwat Co., Ltd, said, "Under the strategy Collaboration to Win with partners covering all industries to build a strong global ecosystem of success and limitless business potential. Siam Piwat therefore has strong business alliances both domestically and internationally. Collaborating with White Glove Service in the WRS Group reinforces our commitment to providing customers with the highest impression. It is a service that completely fulfills the needs of customers. Especially for customers who want to use limousine service, which White Glove Global Limousine is the leader in the business and is confident that it will provide a superior experience for customers as well."
Putidon Khruthanuch, Group Marketing Communications and Business Director of WRS Group, pointed out that "In order to be able to provide the greatest convenience for users of VIZ members, the WRS Group has foreseen the joint vision to combine the best innovations of both organizations to create and improve service efficiency both domestically and internationally." The importance of cooperation between leading organizations he added that "Both organizations see the it is important to provide privileges and superior convenience. Cooperation between OneSiam is an opportunity to bring high technology and services to users. which supports the core mission of improving service efficiency. and also to strengthen confidence for customers".
Those interested in the service can follow up via the ONESIAM application or White Glove Service Reservation at 02 114 1946 or via Line Official: @whitegloveservice or email whiteglove@worldrewardsolutions.com.