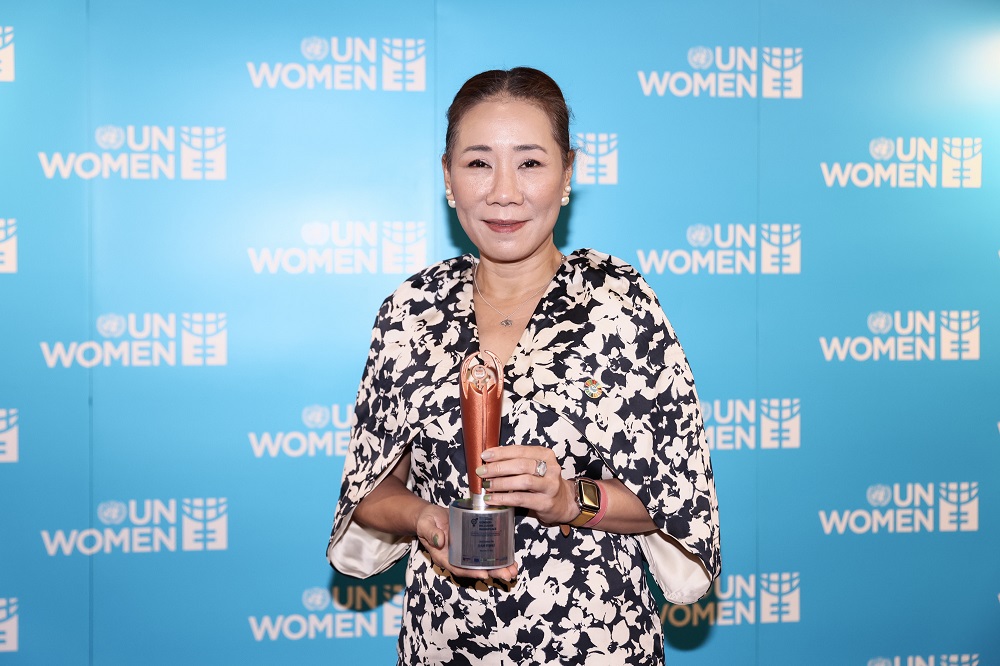 - The award underlines Siam Piwat's strength and promotion of equality and women's empowerment.
- The prestigious international accolade reflects Siam Piwat's internationally-accepted gender equality promotion policy.
Siam Piwat Co., Ltd., a leading real estate and retail developer, the owner and operator of world-class projects, including Siam Paragon, Siam center, and Siam Discovery, and a joint venture partner of ICONSIAM and Siam Premium Outlets, has received the second runner-up award in the Gender-inclusive Workplace Category at UN Women 2022 Thailand Women's Empowerment Principles (WEPs) Awards, hosted by UN Women. The award underlines Siam Piwat's solid support for equality and promotion of women's career advancement in the organization and reflects the forward-looking concepts to embrace changes in the future.
Ms. Chanisa Kaewruen, Head of Corporate Strategy Group, Siam Piwat Co., Ltd., stated, "It is a great honor for Siam Piwat to receive the award in the category of gender-inclusive workplace from UN Women, which is a prestigious internationally accepted accolade. Siam Piwat places great emphasis on personnel development and collaborates with various partners to promote and embrace diversity, equality, and inclusion across gender, ethnicity, and physical ability – a practice to which Siam Piwat has always adhered. To this end, Siam Piwat has applied measures to promote gender inclusivity in its workplace to guarantee equal rights and opportunities for all employees as well as implemented recruitment innovations, supported flexible work hours, ensured the safety and well-being of the staff, and promoted career advancement and leadership roles for women."
The WEPs Awards is the only award initiative in Asia-Pacifictohonor companies that take action for gender equality in the region in accordance with the Women's Empowerment Principles (WEPs), with the objective of highlighting good practices and encouraging more businesses to take action by joining the WEPs in order to sustainably establish a strong business foundation and recognize success in applying measures for gender equality in the workplace.
"The accolade testifies to Siam Piwat's strength as the Visionary Icon and an organization guided by progressive work practices and committed to women's empowerment and equality in the workplace. It also demonstrates Siam Piwat's preparedness and adaptability to business changes, which will drive its growth and enable it to achieve the top-of-mind position among its customers and all sectors sustainably in the future," concluded Ms. Chanisa.