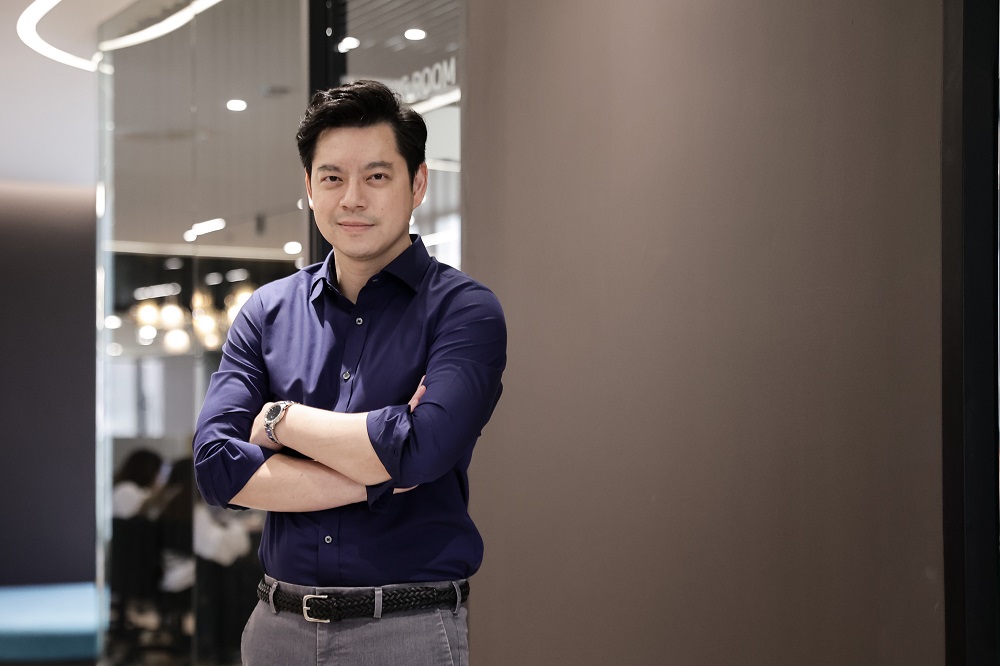 In response to global changes, every business needs to adapt and prioritize the development of human resources, which plays an essential role in driving the success of the organization.
To ensure its adaptability to all changes and scenarios, Siam Piwat, a leading real estate and retail developer, is moving ahead at full throttle to elevate its HR management by enlisting a new HR chief Nuttawut Kietchaiyakorn to join the team as a young blood who will empower personnel across all generations with limitless possibilities, fostering in them a sense of pride and giving them an opportunity to contribute to the success of Siam Piwat and grow alongside the organization.
Nuttawut Kietchaiyakorn is joining Siam Piwat family as the Chief Business Resources – Human Resources where he will lead the implementation of key policies to foster robust growth. His knowledge and expertise in HR development has earned him not only wide but also a place among Southeast Asia's 100 most influential HR leaders by ETHRWorld Southeast Asia, a premier digital HR media with a worldwide network.
Siam Piwat spotlights its policy to create a platform for mutual growth.
Nuttawut said that Siam Piwat is a leader in developing world-class projects and pioneering concepts to deliver extraordinary experiences to all groups of customers. To create phenomena that are connected to the global community and ensure the steady advancement of the organization, Siam Piwat is seeking to transform the organization into a well-growing platform by establishing a human resource development plan that seeks to enrich new knowledge and skills, build a modern corporate culture, promote employee participation, motivate personnel to utilize their full potential, create opportunities for advancement, and foster a sense of pride among employees.
"My fulfillment in life is seeing people use their full potential to achieve success and happiness in their lives," said Nuttawut.
With over 20 years of experience working with large corporations, including consulting firms, global logistics companies, and national communication network organizations, Nuttawut is recognized for his expertise in HR development strategies, structures, processes, and system; leadership development; and visualization for knowledge transfer. He also specializes in initiating organizational changes through people transformation by means of mindset adjustment, value addition, and enhancement of skills essential for the implementation of the organization's strategic projects. By leveraging his expertise, Nuttawut seeks to enable Siam Piwat personnel to realize their full potential, achieve success and contentment in life, and help push the organization towards its grand goals.
Siam Piwat believes that the appointment of the new HR chief, when coupled with the strength of Siam Piwat's personnel, will enable the Company to better maintain its top-of-mind position and continue to create masterpieces at both national and global levels.