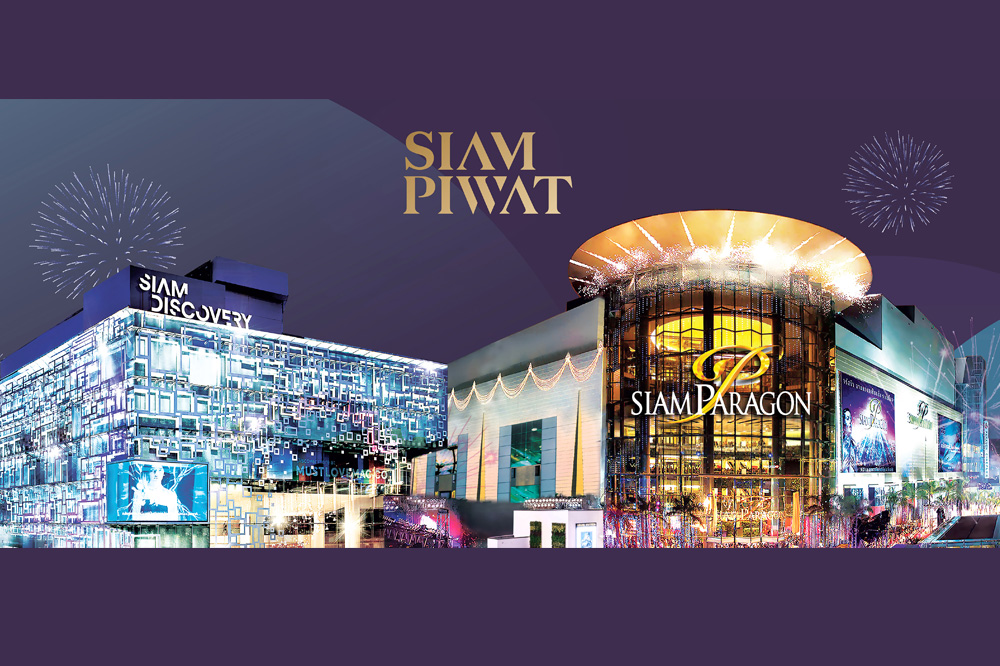 Siam Piwat Group, a leading property and retail developer, the owner and operator of world-renowned projects such as Siam Paragon, Siam Center, Siam Discovery, and a joint venture partner of ICONSIAM and Siam Premium Outlets Bangkok, reinforces its leadership in the luxury market as its properties have always been venues for hosting world-class phenomenal events of global luxury brands. In 2023, a parade of world-class brands lining up to showcase their world-class events include LOUIS VUITTON, Tiffany, and "BAO BAO VOICE" by BAO BAO ISSEY MIYAKE. The move reflects Siam Piwat's strength as a market leader that delivers Luxury-for- all experiences that beyond expectation and demonstrates the confidence of luxury brands toward Siam Piwat, while continuing to support Thailand to become a globally unrivaled destination for luxury market.
Mrs.Thanaporn Tantiyanon, Head of Business Unit, Siam Paragon Development Co., Ltd., stated that "I'm very pleased and honored to consistently serve as a hosting venue for world-class events of leading luxury brands. This year, there are several global luxury brands keen to use our venues at several locations. Recently, Siam Paragon was chosen as a venue for Louis Vuitton's installation to present a limitless creation – "Dancing Pumpkin," displaying large iconic polka-dotted pumpkins that reimagine dance moves. The installation in Bangkok is a continuation from a collaborative collection of Louis Vuitton and famous Japanese artist Yayoi Kusama. After traveling to major locations and top destinations around the world such as Tokyo, Paris and London since January, the installation is now available in Bangkok from March 22 to April 2, 2023, at Parc Paragon.
In the past week, Tiffany & Co. has launched a new and spectalar concept experience store at Siam Paragon, the first in Southeast Asia. Customers will discover the extraordinary luxury of Tiffany, a jewelry brand renowned for its unique collections. At this new store, there are two large digital screens for eye-catching to bring gemstones to life.
In addition, Club 21 Thailand has arranged "BAO BAO VOICE" by BAO BAO ISSEY MIYAKE (Issey Miyake), the first full-scale exhibition in Asia, at Siam Discovery Plaza, in front of Siam Discovery, from March 24 to April 2, 2023. This event caters opportunities for visitors to experience an unexpected installation that display the design philosophy and unique aesthetics of the brand. It also displays over 200 shades of the original Lucent series, design process, special techniques, and the commercial launch of Lucent Mini Boxy series with 14 general colors and 8 exclusive shades of mini-size Lucent Boxy, the first time in Thailand.
As the Visionary Icon with its commitment to develop a global prototype of platform for global destination, Siam Piwat Group has felt a great honor to serve as a venue that delivers beyond-expectation experiences for both Thai and foreign visitors. All of Siam Piwat's shopping centers are ready to be a hub for world-class events, splashing colorful vibes to Bangkok and turning the city into a must-visit destination for visitors across the world, fulfilling all lifestyle needs and enhancing experiences that exceed expectations in all dimensions.