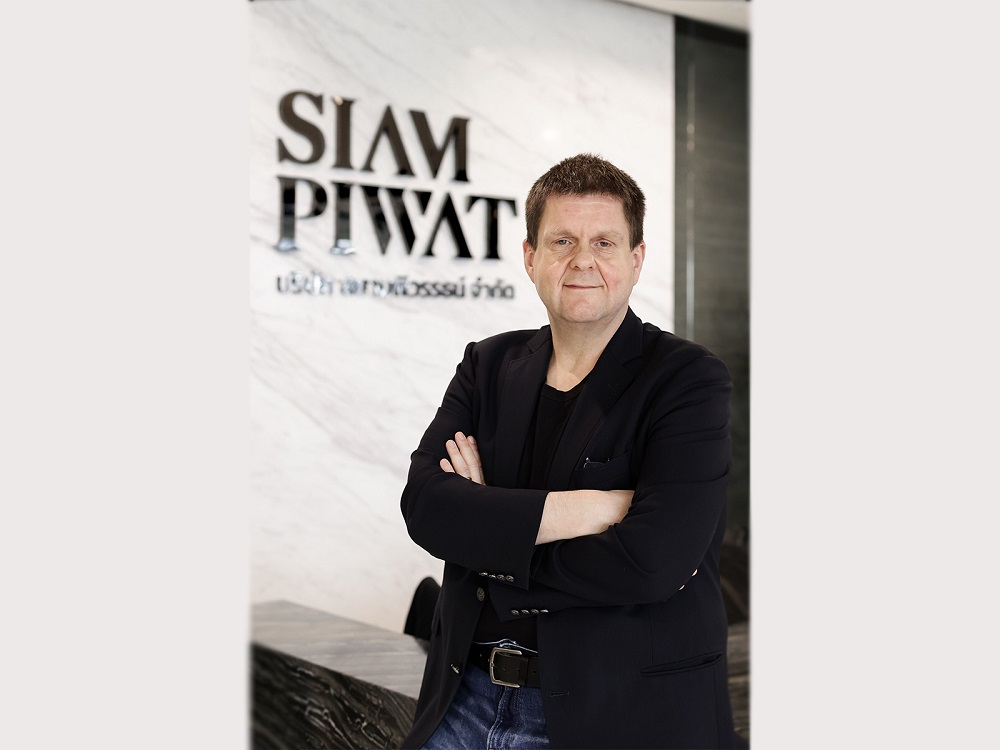 Siam Piwat Group, a leading real estate and retail developer, the owner, and operator of Siam Paragon, Siam Center, and Siam Discovery, and one of the joint owners of ICONSIAM and Siam Premium Outlets Bangkok, achieves a new milestone in success as the Visionary Icon with Mr. Axel Winter, Chief Digital and Technology Officer of Siam Piwat, being recognized as a winner of CIO100 Awards, the only top technology executive from the retail sector in Thailand, for his outstanding role in driving digital transformation, adopting innovation and digital technologies to deliver remarkable phenomenon for Siam Piwat, committed to developing a digital platform which connects all parties including business partners, retailers, and customers, to move ahead into the new world of retail that can expand limitlessly and create a sustainable mutual growth.
Mr. Axel Winter,Chief Digital and Technology Officer, Siam Piwat Co. Ltd, said, "I'm very pleased and honored to be selected as one of the winners of top CIO100 from the globally-accepted international organization. This achievement reflects Siam Piwat's strength and capabilities for being the only company in the retail and real estate sector in the top 100 list for this year. This results from Siam Piwat's ability to adapt its strategy and develop ONESIAM SuperApp within only 7 months. The success stems from the capabilities of Siam Piwat's management and employees, and the collaboration with strong business partners, enabling us to deliver digital experiences through ONESIAM SuperApp. This smart platform combines experiences beyond expectations and various privileges into a single platform and connects seamless shopping experiences from online to offline (O2O)."
CIO100 Awards, organized by Foundry, formerly knowns as International Data Group (IDG), a global technology consultant, is to assess the achievement of senior technology executives in Southeast Asia and Hong Kong and recognize the success of executives in the top100 list who have played an essential role in driving innovation and influencing the rapid change of technologies. Winners were unveiled recently during an award ceremony held at Marina Bay Sands in Singapore. In 2022. CIO100 registered a record year with over 280 nominations submitted from over 20 industry sectors across eight markets, including Singapore, Malaysia, Indonesia, Philippines, Vietnam, Myanmar, and Hong Kong. This year, CIO100 was judged on the core pillars of Innovation and Leadership, honoring transformation, inspiring, and enduring CIOs at both in-country and regional levels.
Mr. Winter has extensive experience in digital transformation and is well known for challenging industry paradigms and consistently striving to integrate new technologies to achieve true impact and change. He has played a significant role in driving Siam Piwat's digital strategy, building a unique team of tech-savvy talents to jointly develop a Co-creative platform with a pioneering spirit to enhance limitless possibilities and move ahead to create a digital experience through the premier ecosystem of ONESIAM SuperApp, delivering Parallel World experience on both offline and online. ONESIAM SuperApp has connected with more than 50 business partners in more than 13 sectors. In addition, Mr. Winter has an important role in pioneering a new business model and expanding the digital ecosystem that will help it reach more diverse customers, accelerate exponential growth, and maintain the number one position in the minds of Thai and international customers.