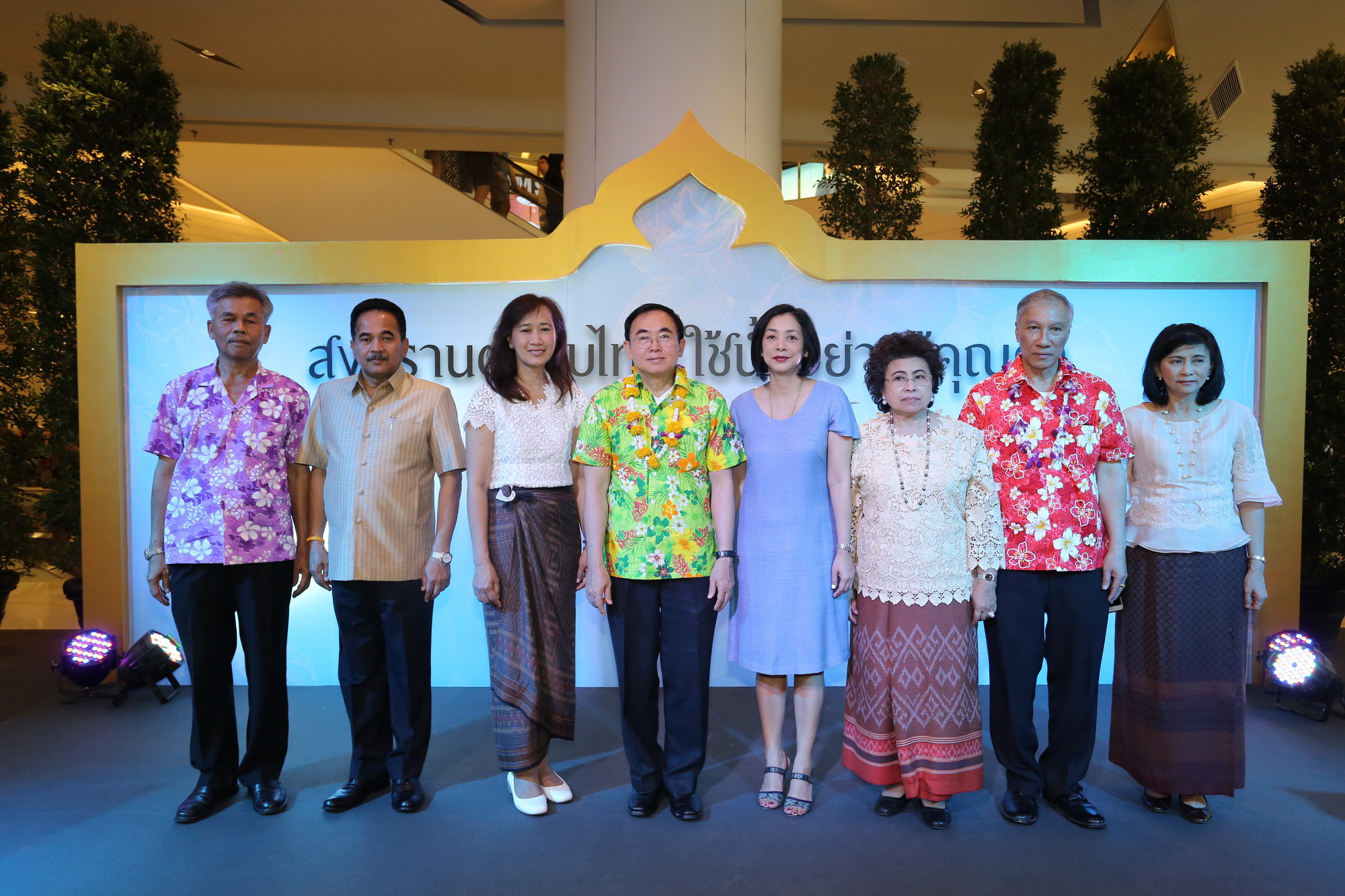 During Songkran or Thai New Year 2015 celebration, Siam Paragon Development Co., Ltd., a subsidiary of Siam Piwat Co., Ltd., has supported the Ministry of Culture to organize the Songkran Festival. To celebrate the festival of happiness in accordance with Thai traditions and reinforce the organization's commitment of promoting the best of Thailand in the world stage and bringing pride for Thai people, during 10-15 April, at Royal Paragon Hall, Siam Paragon.
On 13 April, Mrs. Chanisa Kaewruen, Chanisa Kaewruen, Deputy Managing Director for Marketing Events and Business Relations, Siam Piwat Co., Ltd. and the Corporate Communications Department welcomed the delegates from over 19 countries, along with Minister of Culture, Weera Rojpojanarat, who visited the event.
Throughout 9 years, Siam Paragon Mall has offered world-class experience as a popular destination, attracting tourists from all over the world. It is committed to maintaining the reputation as a place that brings pride for Thai people and their nation and showcase the best of Thailand on the world stage. It has always supported countless activities to promote Thai history, art and culture for Thais and foreigners alike. This year's Songkran Festival is a reinforcement of this mission.