SIAM DISCOVERY
The Exploratorium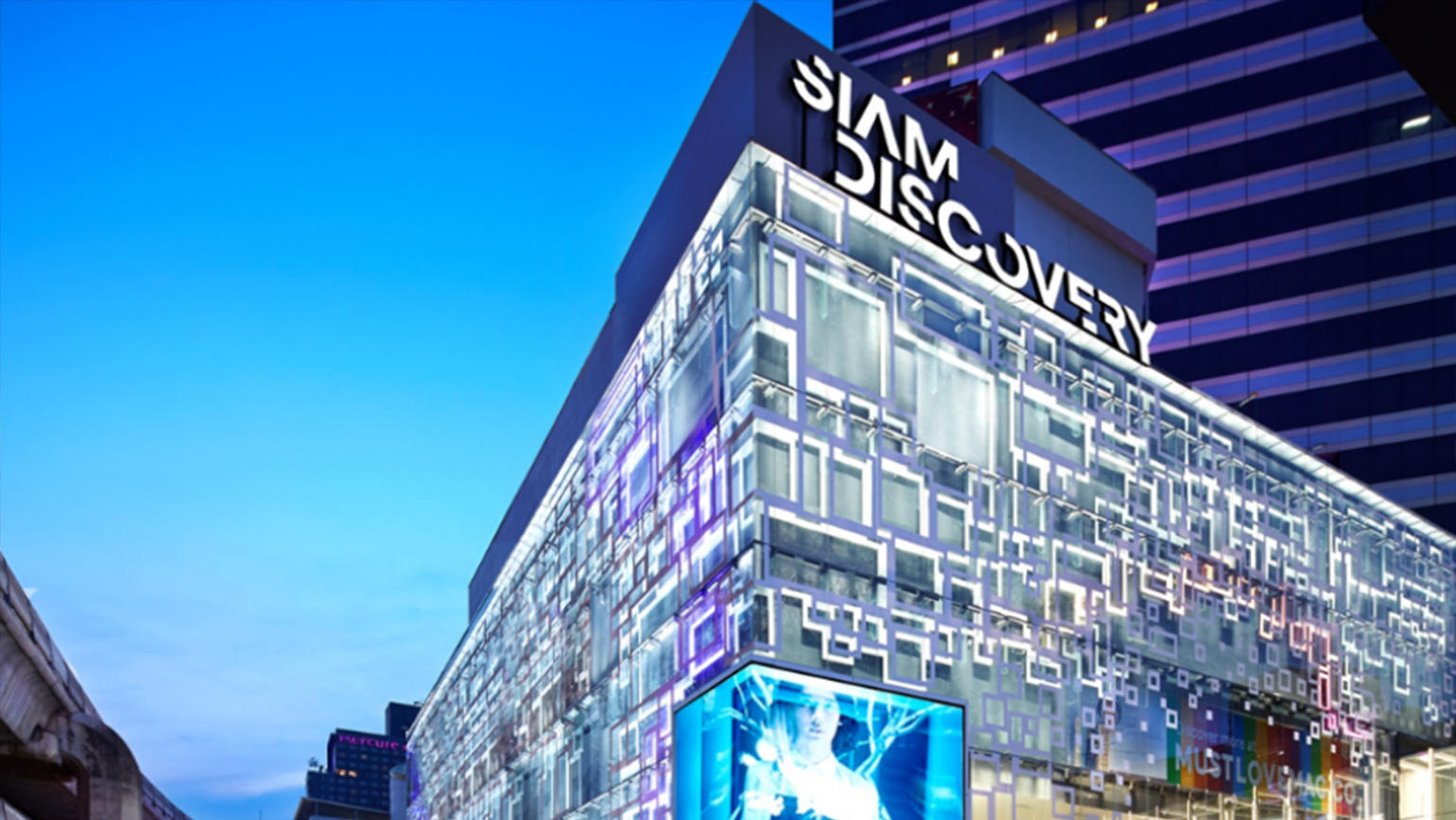 sqm.

Thailand 1st Hybrid retail store

Lifestyle Products
Opened in 1997, Siam Discovery ushered in the first lifestyle destination for Bangkok's urbanites. It remains unique and innovative in concept, housing one-of-a-kind stores, entertainment venues and trendy beauty and fashion brands.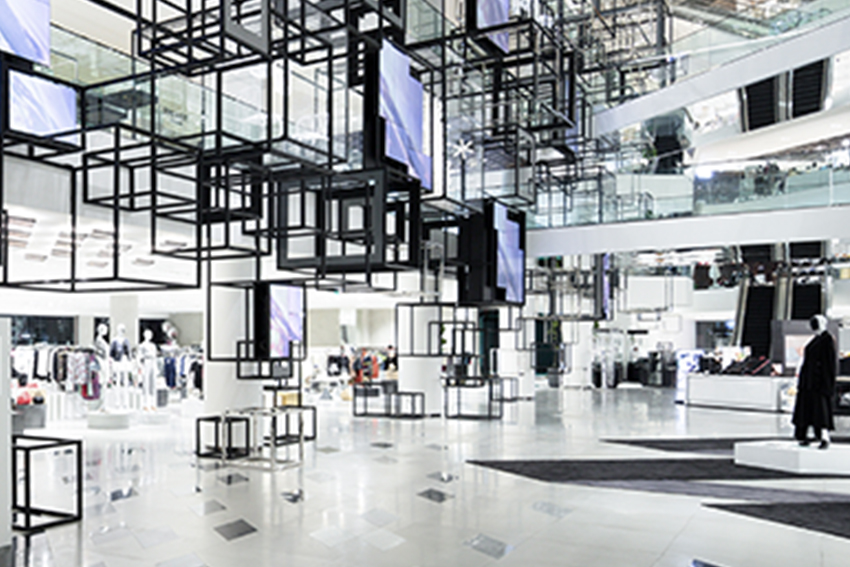 In 2015, after 18 years of opening its door to customers, Siam Discovery began its major renovation to ensure that it stays at the forefront of trends. A Complete Facelift that turns it to be "The Exploratorium"- The biggest arena of Lifestyle Experiment. The new face of Siam Discovery launched to amaze visitors in May 2016. The new Siam Discovery is the first hybrid retail destination in Thailand where a variety of lifestyle brands are brought together under a single universal concept that puts customers at the center, rather than brands.
The 2018 VIVA Award from the International Council of Shopping Centers (ICSC) recognized Siam Discovery for its 'cutting edge design' and named it the 'best of the best' in the world. Siam Discovery also won World Retail Awards in the category of the Store Design of the Year, creating a historic record in the retail sector as being the first and only organization in Thailand that received the prestigious global award.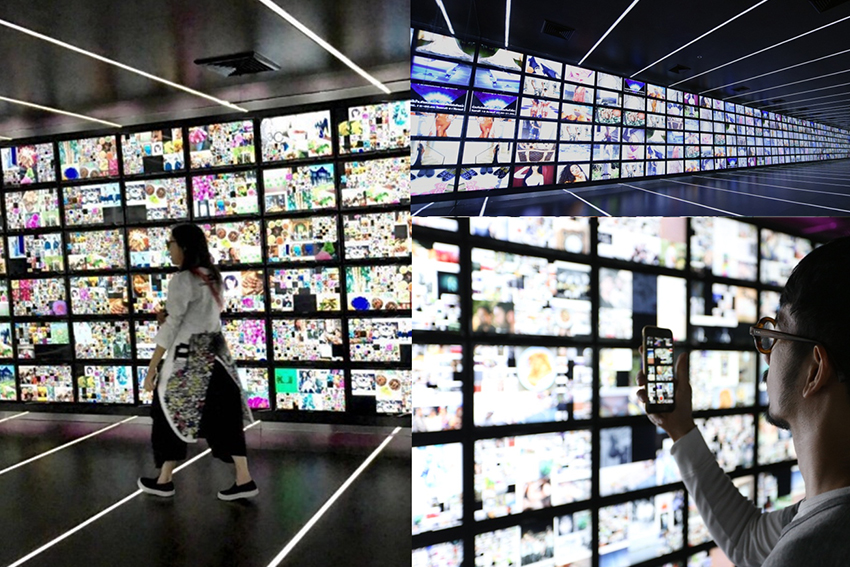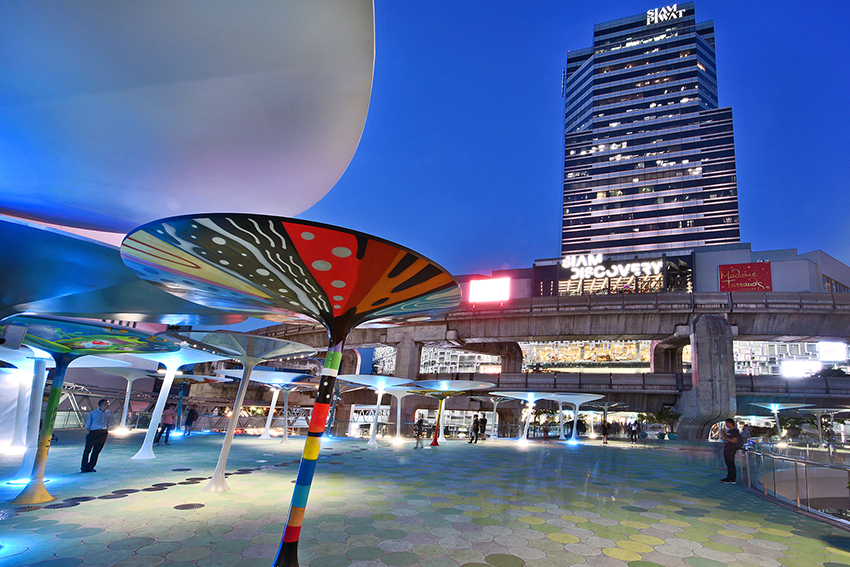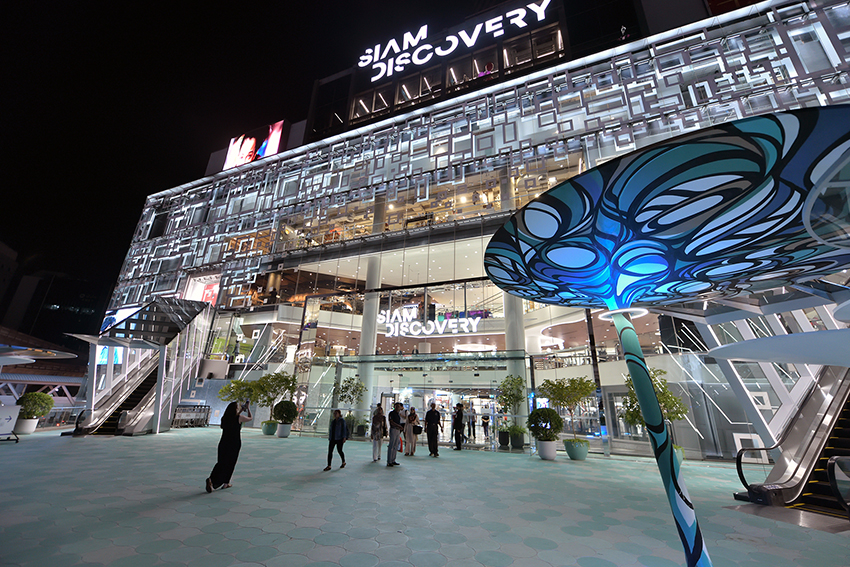 Experiment. Create. Cultivate.
Hybrid retail
Neither mall nor department store. Specialty and multi-brand stores blend in an open floor plan
Personalized service
Bespoke service are incorporated with products, but the whole experience feels personalized.
Sustainability
Fair trade, eco-friendly products, materials, and resources are favored when possible.
Design DNA
Products are vetted for their good design.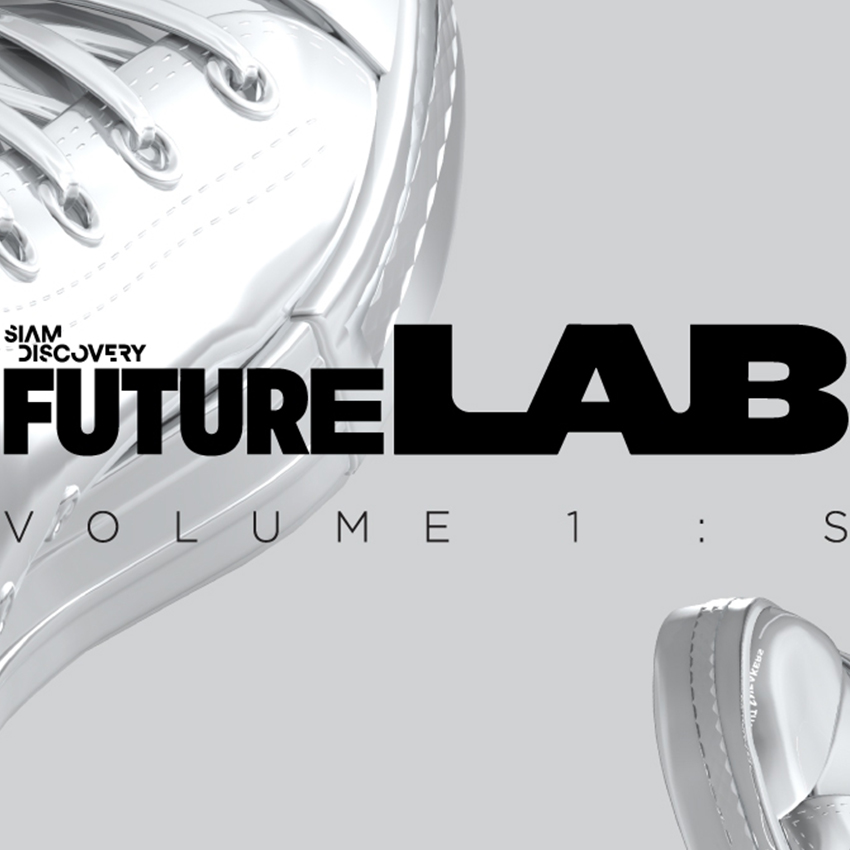 Highlight Event at SIAM DISCOVERSY
Future Lab' by Siam Discovery The "Your Edition" platform lets you bring your ideas and creativity to a space.
A co-creation space for everyone to come and discover their own unique style. The "Your Edition" platform lets you bring your ideas and creativity to a space where you can explore the limitless possibilities of your own imagination.We have a variety of techniques and different materials waiting for you. All you have to do is bring your ideas.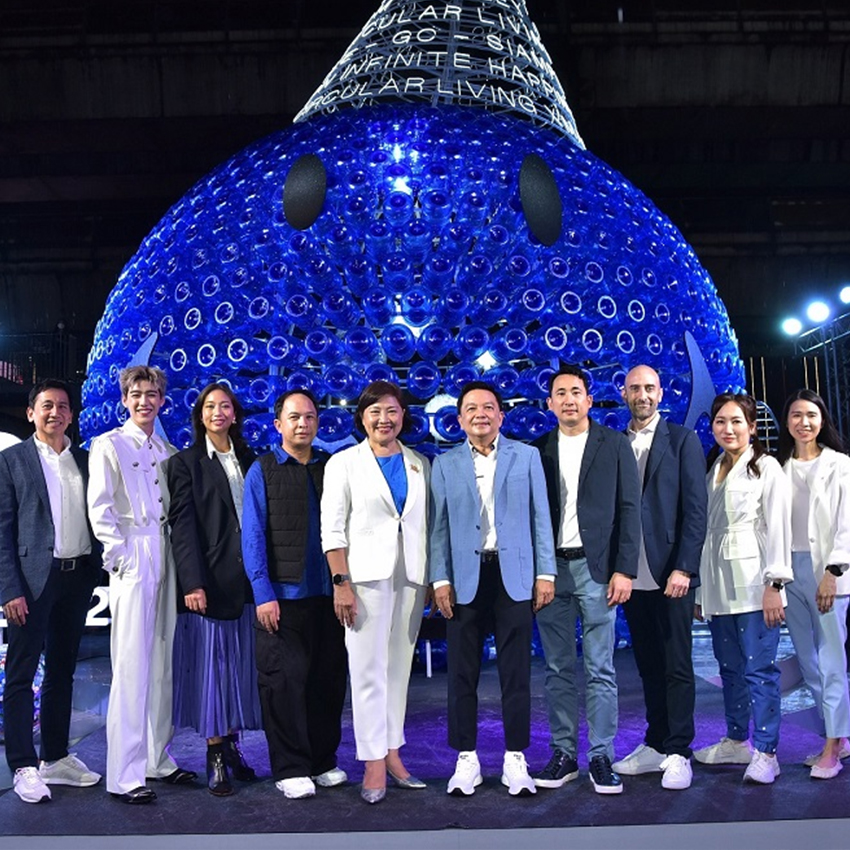 Highlight Event at SIAM DISCOVERSY
"Circular Living Xmas Tree 2022: SIAM SMILEY®Celebration Infinite Happiness" Spreading happiness and smiles with a Christmas tree that saves the world
This year's Circular Living Xmas Tree is made entirely of recycled plastics, such as drinking bottles, plastic boxes or materials, plastic glasses, bottle caps, CDs, and plastic cutlery. It's simply a matter of combining cool ideas with good taste. The Christmas tree was designed in a round shape to represent the uniqueness of the brand alliance, Smiley®, with whom they collaborated to create colorful perspectives for Smiley® 's 50th-anniversary campaign.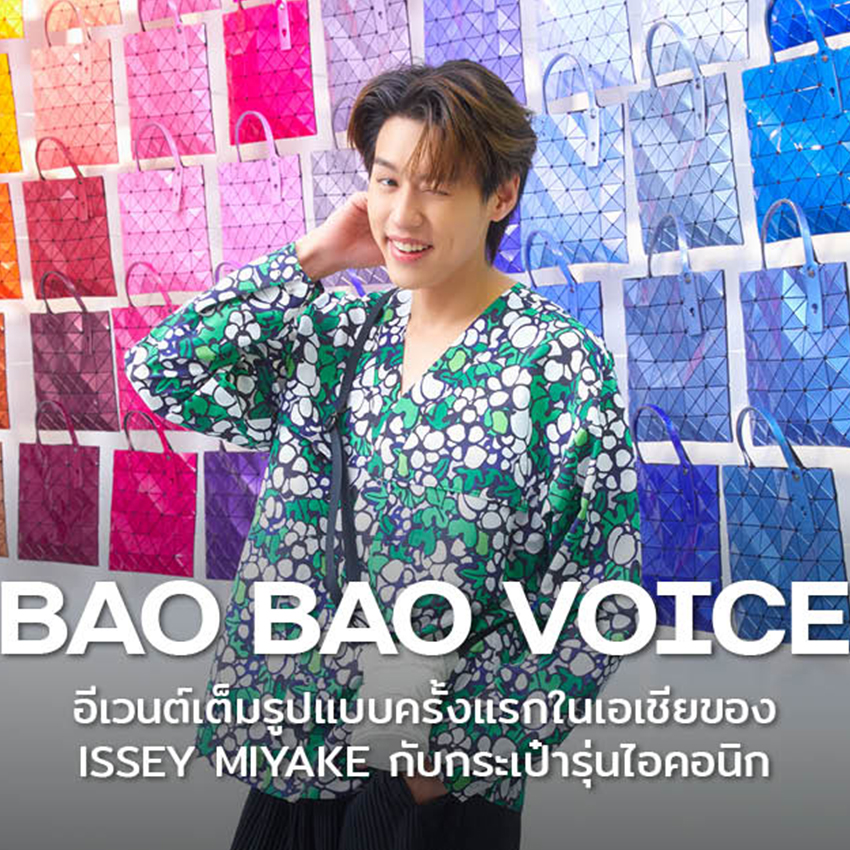 Highlight Event at SIAM DISCOVERSY
It's Bao Bao Issey Miyake's very first massive popup show in Thailand and Asia
Japanese fashion label Bao Bao Issey Miyake celebrates the launch of its new bag series in Thailand with a massive, shining-white popup store and exhibition at Siam Discovery. Fans will get to browse around an exhibit telling design stories behind the iconic bag, join a fun immersive game, and shop the lastest items.
Highlight stores
Discover our highlight stores we carefully select from both global and local
FEATURED AWARDS
14 awards received
our 9 highlight awards as follows:
VIVA Award Winner
for Design and Development by the International Council of Shopping Centers (ICSC)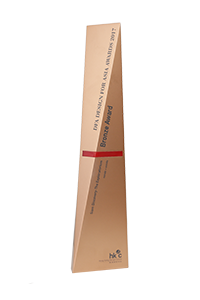 Bronze Award
for Environmental Design by DFA Design for Asia Awards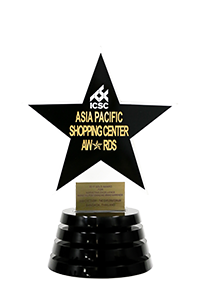 Gold Award Winner
for Marketing Positioning and Brand Awareness by the International Council of Shopping Center (ICSC)
Gold Award Winner
for Design and Development Excellence Renovations/Expansions by the International Council of Shopping Center (ICSC)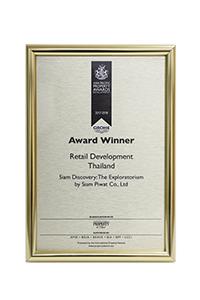 Award Winner
for Retail Development by Asia Pacific Property Awards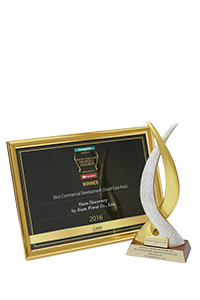 Best Commercial Development (South East Asia)
by South East Asia Property Awards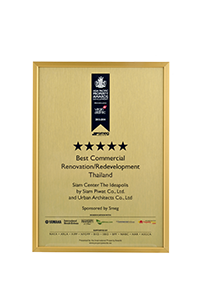 Best Commercial Renovation/ Redevelopment Thailand
by Asia Pacific Property Awards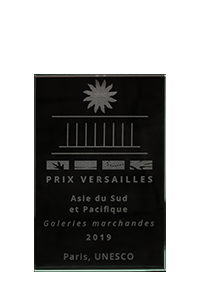 Best Shopping Malls
by Prix Versailles South Asia and the Pacific